Without regular cleaning, the laundry room and appliances such as dryers and washers can become susceptible to developing unpleasant odors and unwanted mold and mildew. Because laundry rooms are primarily used for their utility, they can tend to stay dirty throughout the week.
Fortunately, a home cleaning service can get your laundry room looking pristine and ready for the next load of clothes!
Get 10% off first cleaning
Quality and affordable service
Experienced and qualified staff
100% satisfaction guarantee
Book your home cleaning service with us today!
Get A Free Quote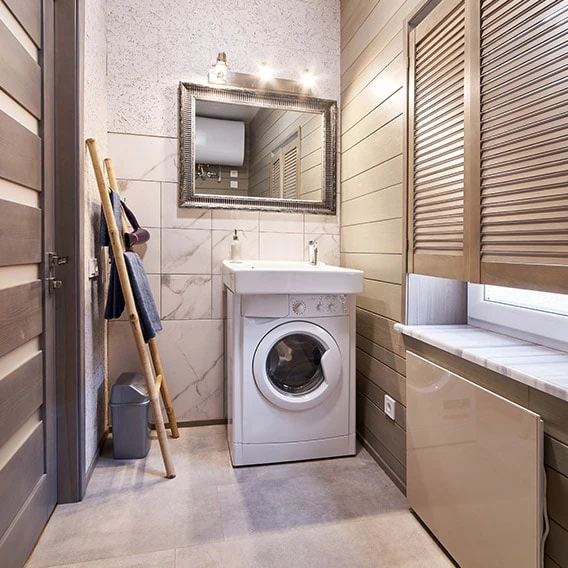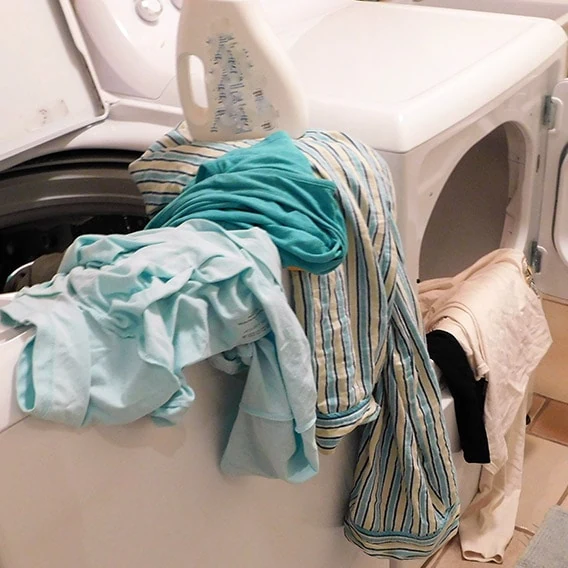 There's plenty of uses that a laundry room affords, from washing and folding clothes, to cleaning larger dirty objects in the laundry sink. A laundry room is a room used for cleaning but can be, ironically, kept rather unclean.
As part of a home cleaning, our house cleaners will do the following tasks in your laundry room:
Clean your washer and dryer
Organize and clean laundry products
Wiping down and dusting your counters
Clean and sanitize your sink
Sweep and mop your floors, or vacuum
Clear out garbage and recycling
As part of a deep clean, we'll also take care of the following:
Clean the interior door of your washer
Scrub detergent dispensers
A clean laundry room makes doing laundry easier and less stressful. Let's get your home and your laundry room looking spotless. Get started by requesting a free estimate.
Book Your Cleaning
The Importance of a Clean Laundry Room
It is a paradox that a laundry room, in many households, is among the most neglected. Yet a lot of the cleaning of the home can take place in this room.
Keeping your laundry room clean is also very important with regards to hygiene. If you wash your clothes in a dirty laundry room the dust, debris, and bacteria can transfer to your freshly washed clothes for someone to wear.
Keeping the room organized and clean makes it less stressful to stay on top of the seemingly endless heaps of dirty clothes.
Laundry Room Cleaning Tasks We Perform
In our quest to leave your home as clean as possible, here are some tasks we perform to get your laundry room sparkling clean and smelling fresh:
Clean Your Washer and Dryer
Washers and dryers can get stains from liquid detergents, and accumulate dirt and debris. Our house cleaners will wipe down the exterior of both your washer and dryer to get them sparkling.
Clean and Organize Laundry Products
Laundry soaps, liquid detergents, softeners, and other products can get messy over time. Our house cleaners will wipe down any dirty bottles or products and organize them for you.
Wipe and Dust Counters
Our team makes sure to dust all rooms of your home including the laundry room. We'll dust your counters, wipe them down, and sanitize them so they're ready for use again.
Clean and Sanitize Your Sink
The laundry sink can get quite dirty and develop a musty smell if not cleaned and sanitized. Our cleaning team will clean your laundry sink, wipe down all sides, and then sanitize the sink to eliminate unpleasant odors.
Clean Your Floor
To get your floors looking clean, our cleaners will either mop and sweep floors or thoroughly vacuum and deodorize carpets and area rugs in your laundry room. We use a natural deodorizing mix which contains essential oils for a fresh smell.
Clear Out Garbage and Recycling
If you have any garbage or recycling receptacles in your laundry room, our cleaning team will take out the trash in those receptacles and replace bags (if applicable). If any garbage bins are very dirty, we'll also wipe down the bins and sanitize them.
Remove Cobwebs
As part of a deep cleaning, our team will also remove all cobwebs throughout your laundry room.
Clean the Interior Door of Your Washer
If you request a laundry room deep cleaning, we'll also wipe down the interior door and gasket of your washer. We use safe and gentle cleaning solutions to clean the door without damaging the materials.
Clean Your Dryer
To deep clean your laundry room, we'll also clean your dryer by removing any lint from filters and wiping down the interior dryer drum.
Scrub Detergent Dispensers
Detergent dispensers can accumulate a buildup of detergent residue over time. When we deep clean a laundry room, we'll also scrub detergent dispensers to get rid of the accumulated buildup and get them looking new.
Our house cleaners clean your laundry room as part of any of the following home cleaning services:
Other rooms we cleaning we perform as part of a home cleaning include:
Call Us Today for a Free Quote
Book your cleaning today, and get a 10% discount on your first cleaning service!
Call Us

(226) 400-7376
How It Works
Get An Estimate
Our booking process is easy and quick, over the phone or online. Get in touch with us now for an estimate.
Choose Your Frequency
Do you need an annual, monthly, weekly, or just a one-off cleaning service? Choose a frequency and let us do the rest.
Schedule an Appointment
You can schedule an appointment on the phone, or online from any device at your convenience.
Request a Quote Now