Basements tend to act like long-term storage areas in most homes, accumulating knick-knacks and household items. Whether your basement is finished and furnished, or it's an unfinished space, it's bound to get dusty and dirty. That's because dust settles in the lowest areas of our home. Thankfully the team at Kitchener Cleaning Services can help tidy things up!
Get 10% off first cleaning
Quality and affordable service
Experienced and qualified staff
100% satisfaction guarantee
Book your home cleaning today, and get your basement in check.
Get A Free Quote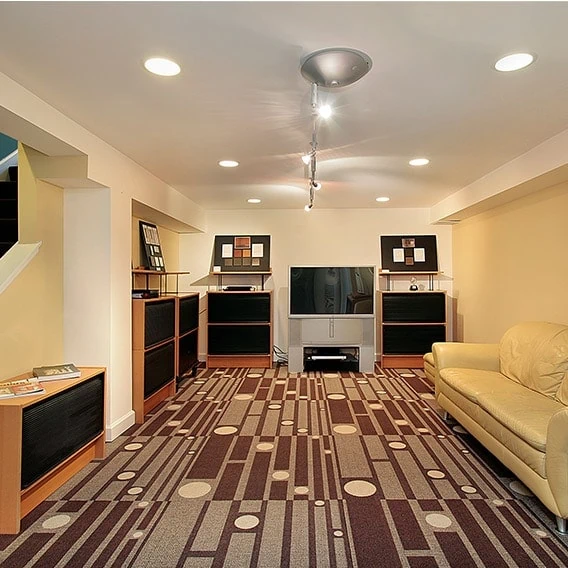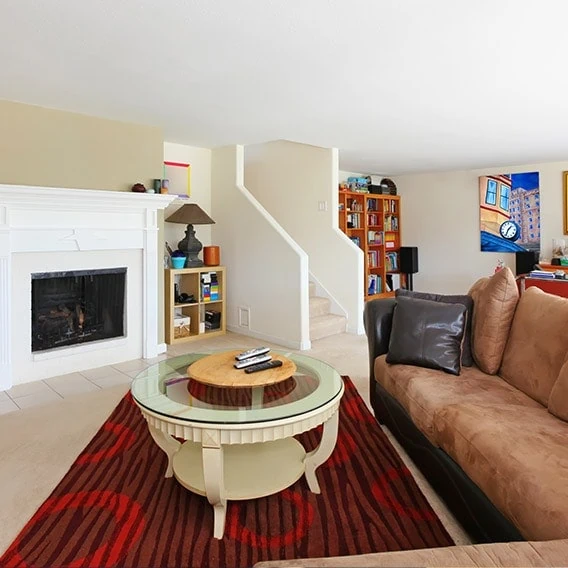 If your basement is included in your house cleaning plan with us, here's what you can expect our house cleaners to do:
Sweep and mop the floors, or vacuuming carpets
Wipe down surfaces and counters (if applicable)
Book your home cleaning today. To get started, get a free estimate online.
Get Started Today!
Why Basements Need To Be Cleaned
Families use basements for different things. Some utilise the space to spend quality time with their loved ones. Others consider them ideal places to store seasonal clothes, decorations, beverages and so much more.
Regardless of how you utilise your basement, it is important to clean all spaces of your home regularly.
Basements need to be cleaned for an array of reasons, including:
To avoid unpleasant odors
To address moisture buildup
To reduce dust and allergens
Basement Cleaning Tasks We Perform
Because basements are used in many different ways, and can be renovated to serve many different uses, the cleaning tasks our team performs may vary. Here are common scenarios and tasks we might perform as part of your home cleaning:
Dusting & Dust Removal
Like any other room of your home that we clean, we always perform a thorough dusting to remove dust from surfaces. This includes dusting furniture, baseboards, window sills, knick-knacks, and decor.
Clean Floors or Carpets
Whether you have a carpeted basement, hardwood floors, or another type of flooring, our team will clean your floors with the appropriate cleaning solutions and equipment. For spaces that are carpeted, we also vacuum and deodorize your carpets and rugs with a natural deodorizing mixture that includes essential oils.
Garbage Removal
As part of a home cleaning, our team will empty garbage receptacles (including recycling bins) and replace bags with new ones. If we find a waste bin that's very dirty, we'll wipe it down and sanitize it as well.
Clean and Sanitize Surfaces
If you have a finished basement, and you have countertops or other surfaces which require sanitizing, our team will clean and sanitize those surfaces.
Unfinished Basement Cleaning
If you have an unfinished basement, we'll pay more attention to reducing dust and cleaning your floors. Even unfinished basements need regular cleaning since air, and dust, from the basement can circulate throughout your home.
Our house cleaners can clean your basement as part of any of the following home cleaning services:
Other rooms we cleaning we perform as part of a home cleaning include:
Call Us Today for a Free Quote
Book your cleaning today, and get a 10% discount on your first cleaning service!
Call Us

(226) 400-7376
How It Works
Get An Estimate
Our booking process is easy and quick, over the phone or online. Get in touch with us now for an estimate.
Choose Your Frequency
Do you need an annual, monthly, weekly, or just a one-off cleaning service? Choose a frequency and let us do the rest.
Schedule an Appointment
You can schedule an appointment on the phone, or online from any device at your convenience.
Get a Free Quote Now
Frequently Asked Questions
How much does it cost to clean a basement?
The cost of cleaning a basement isn't standard as it depends on an array of factors chief among them being its condition.
Some basements like those utilised as living space extensions are maintained regularly meaning their cleaning won't be as intense as those used for work, or storage.
These tend to have many years of dust accumulation that makes them relatively more difficult to clean which translates to more cost.
Other attributes that can inform the cost of basement cleaning include its characteristics, size, and features.
For accurate pricing, request a free estimate online.
Get a Free Estimate
How long does it take to deep clean a basement?
Deep cleaning a basement is a tough job. Depending on its state, it might take up to several days to cover all areas. For complete decluttering and cleaning, it is prudent to work in 1 – 2 hour bursts as this goes miles to keep you motivated for the entire job.