Studies have shown that a tidy and clean condo or apartment doesn't just look and feel better but also leads to a fuller, healthier, and more productive lifestyle. Whether you live in a small apartment or large condo in one of the skyline buildings, we know that day-to-day life can sometimes get in the way of keeping your home clean.
We've all been there – a busy work week, a social life, and before you know it, your place is starting to look like a scene from Hoarders.
Book your condo or apartment cleaning service today!
Get A Free Quote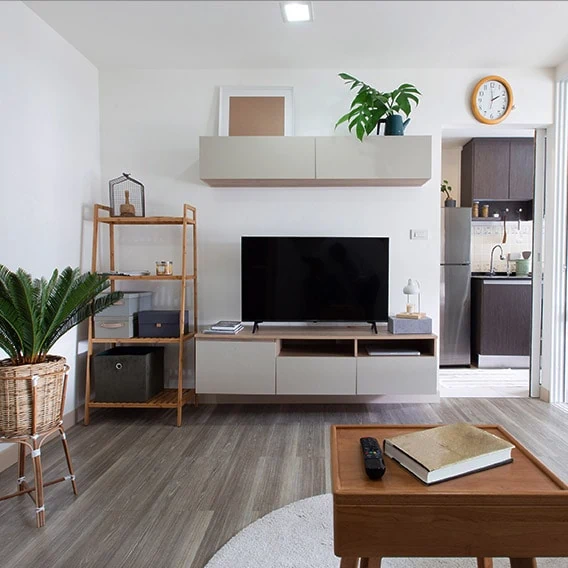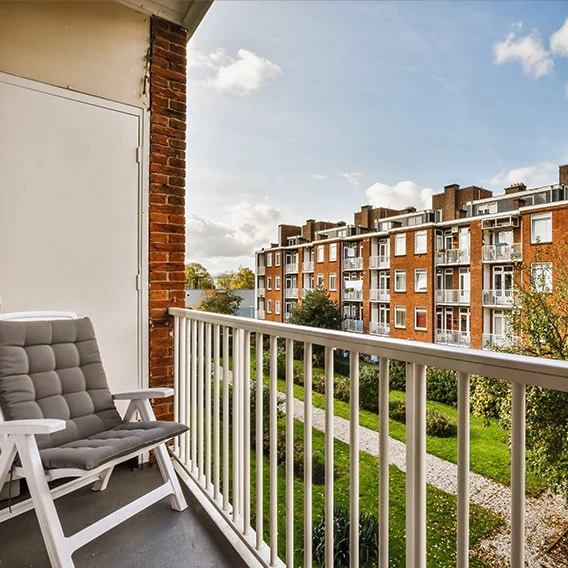 Don't worry, we're here to help. Our team of experienced and insured
residential cleaners
can take care of everything, from basic cleaning to deep cleaning and organisation. Since we know the importance of keeping your living space sparkling clean, we offer various cleaning packages to ensure that nobody ever has to live in a messy condo or apartment again.
So if you're looking for a reliable and affordable condo or apartment cleaning, we are your go-to experts in Kitchener, Waterloo, Cambridge, or Guelph.
Book Your Cleaning
Professional Condo and Apartment Cleaning Services
Condos and apartments present unique cleaning challenges. Not only do they tend to be smaller than traditional homes, but most multi-level apartment buildings have centralised, shared ventilation systems that can spread dust, pollen, and other allergens throughout the entire building.
Fortunately, we have been providing reliable and affordable condo and apartment cleaning for years, and we know exactly what needs to be done to get your place looking its best.
Our condo and apartment cleaning services include a thorough cleaning of all of the rooms and spaces in your home. Our house cleaners use the most effective and efficient green cleaning supplies and cleaning equipment to ensure your home is left spotless. Our flexible scheduling options makes it easy to squeeze our services into your busy lifestyle.
Condo and Apartment Cleaning Services We Offer
Our house cleaners offer a range of cleaning options based on your needs and the cleanliness of your home. These options include:
Basic Cleaning
This is our most popular service and includes just about all the same tasks that are included in our house cleaning service, except that it's tailored to fit the needs of an apartment or condo. When our cleaners come to your condo or apartment, they will dust surfaces, vacuum carpets, mop floors, clean bathrooms and kitchens, and do any other general cleaning tasks that need to be done. Have pets? No worries, our house cleaning for pet owners comes with pet hair removal and deodorizing to get your place smelling fresh and looking great.
Deep Cleaning
Sometimes a general cleaning just isn't enough. If you're looking for a more thorough clean, our deep cleaning service is perfect for you. Whether you're expecting guests, have a special event coming up, or just want to give your place a good spring clean, our deep cleaning service will leave your condo or apartment looking and feeling like new.
Our deep clean condo and apartment cleaning is a truly detailed service that will cover all the nooks and crannies that aren't covered in a regular cleaning.
Post-Construction Cleaning
If you've just had some work done on your condo or apartment, chances are it's in need of a good clean. Our post-construction cleaning services are the perfect solution. We will remove all the dust, dirt, and debris that has been left behind, leaving your place looking new again.
We clean all surfaces, floors, windows, and fixtures so you can enjoy your new space and spend more quality time with friends and family.
Move In Cleaning
Moving into a new place can be very exciting. But dealing with the packing and unpacking, as well as the clean-up before and after can also be a super stressful experience. But with our affordable move-in or move-out cleaning services, your transition into your new home can be as smooth and stress-free as possible. We will clean your place from top to bottom, ensuring that everything is sparkling clean and ready to be moved into.
Contact Us Today for a Free Quote
We offer flexible hours, same-day service, and a wide range of services that can be customised to meet your specific needs.
Get started today by requesting a free estimate.
Call Us

(226) 400-7376
Why Choose Us
There are many reasons why our clients choose us for their condo and apartment cleaning needs, but some of the most popular reasons include:
Trained Cleaning Team
All of our cleaners are professionally trained and have years of experience in the cleaning industry. They know how to get the job done right and will leave your place looking and smelling fresh and clean.
All Equipment & Supplies
We bring all the necessary equipment with us, so you don't have to worry about anything. We also come with eco-friendly cleaning products that are safe for you, your family, and the environment.
100% Satisfaction Guarantee
We are never happy unless our clients are happy and content with our services. If for some reason you're not completely satisfied with our services, we will work until you are satisfied or refund your money.
How It Works
Get An Estimate
Our booking process is easy and quick, over the phone or online. Get in touch with us now for an estimate.
Choose Your Frequency
Do you need an annual, monthly, weekly, or just a one-off cleaning service? Choose a frequency and let us do the rest.
Schedule an Appointment
You can schedule an appointment on the phone, or online from any device at your convenience.
Get a Free Quote Now
Hiring a Reliable Apartment or Condo Cleaning Company
Hiring a reliable condo and apartment cleaning company can be challenging if you do not know what to consider. Here are top 3 factors to guide you in your search:
Request for a background check and then verify liabilities
Check for insurance and bonding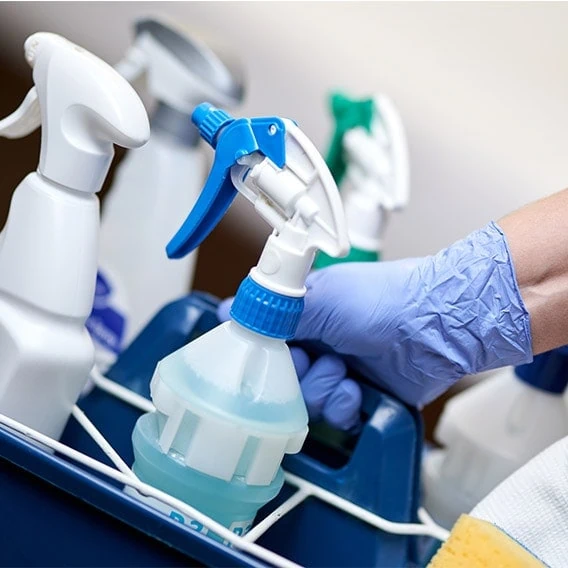 Frequently Asked Questions
Do I need to be home?
No, you do not need to be home when our cleaners arrive. However, we usually request that you provide us with a key or access code so that our cleaners can enter your home.
Do you provide cleaning supplies?
Yes, we bring all the necessary equipment and supplies with us. We only use eco-friendly cleaning products that are safe for you, your family, and the environment.
Can I customise my cleaning?
Absolutely! You can customise your cleaning services to meet your specific needs and budget. Just let us know what you need, and we will curate a plan for you.
How should I prepare my home before the cleaners' arrival?
For us to provide the best possible service, we ask that you take some time to prepare your home before our arrival. This includes putting away all personal items such as clothes, toys, and toiletries. We also request that you declutter all surfaces to give our cleaners better access to cleaning all areas of your home and prevent any potential damage to your belongings.