Come Home to a Sparkling Clean House!
KCS Kitchener Cleaning Services is a trusted professional cleaning company that services Kitchener Ontario with high-quality cleaning services backed by a 100% satisfaction guarantee.
With years of experience, our expert staff provide house and residential cleaning services, move-in/move-out cleanings, post-construction cleanings, spring cleaning, general cleaning, deep cleaning, apartment cleaning, condo cleaning, Airbnb Cleaning, and carpet deodorizing.
Our products are eco-friendly and all services are insured for your peace of mind. We provide customizable plans with convenient scheduling options and affordable rates to fit your needs – whether you're looking for a one-time or recurring service.
Our friendly team is here to help you find the perfect plan for you so you can relax knowing that KCS Kitchen Cleaning Services will take care of the dirty work!
Free, no-obligation estimates
5-Star Rated by clients in Kitchener, Ontario
100% Satisfaction Guarantee
Professional quality cleaning at an affordable price
Get a FREE, no-obligation estimate today!
House Cleaning Services we Provide in Kitchener
Cleaning Tasks We Perform
Click on a cleaning task to learn more.
Some of the Cleaning Supplies and Tools We Use
What Our Happy Clients Have To Say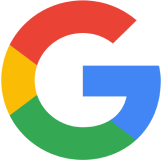 Ramona Li Carrier
September 29, 2023
Just had a deep clean done by the KCS team before the family came to visit. I gotta say, their customer service is second to none, and the way they communicate is so efficient. The crew did an amazin' job on our kitchen and bath, really top-notch! We've used their services a couple of times now and it's always such a breeze. Doing business with them? Couldn't be happier! A big thumbs up and thanks!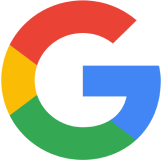 Magnus N
September 22, 2023
What an amazing job KCS Cleaning Services did on my place! I reached out via their website, and they got back to me pronto. Talk about efficient! They gave me a quote, we set up a time, and they sent plenty of reminders so I knew exactly when they'd arrive, and they arrive on time. I took off for the afternoon, and when I returned hours later, I found my apartment transformed. Every surface sparkled, from the ceilings to the floors, and they didn't even leave a speck of dust behind. Price is very worth it! I'd recommend them to anyone in need of top-notch house cleaning. Seriously, these guys are the best!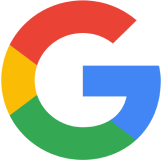 Justin
September 19, 2023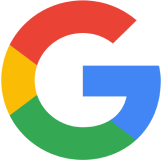 Ella Moore
September 15, 2023
Wow, the KCS team is a lifesaver! Recovering from an injury and hosting a small family wedding, I was falling behind. KCS stepped in, worked around my at-home schedule, and did an amazing deep cleaning job. They were so thoughtful and thorough, especially on my floors! The cleaner's skills were top-notch, and I love the eco-friendly products they used. Cleaning day quickly became my favourite day! :) They truly are professional. price was just right for the quality of work. I'm so relieved and happy with their services. Big thanks to KCS!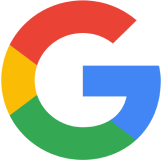 Jonathan Kestle
September 12, 2023
Under difficult circumstances the team did a great job cleaning an old unfinished basement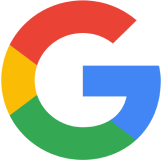 mehak mehta
September 9, 2023
Amazing work done by the team. We have renovated our basement n it was full of stains and dirt all over. But the way it was cleaned by her, it was commendable. It was beyond our expectations. This was the first time for us, having our home cleaned by somebody else, so it was risky. But trust me, she put all her efforts to your home, n make it more beautiful. She is so professional in her work, thank you for your incredible services. We are your forever customers now.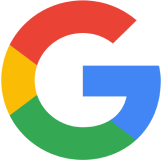 Brenda W
September 8, 2023
Had an awesome job done by the KCS team! My partner and I just settled into our new place and decided to get a deep cleaning. Boy, did they deliver! The floors are shining like I've never seen before. They were super considerate, especially with our pet around, even gave us some neat tips for dealing with pet hair. Super efficient too! Price was definitely worth it for the peace of mind. Can't wait to have them continue their service. We're so happy we chose to go with this business.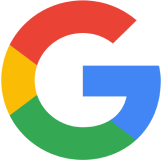 Nathali and her hard working team were courteous, professional, and efficient! We appreciated the extra care they took in cleaning our home for the first time and use of natural/safe cleaning products. I would recommend Nathali to family and friends :)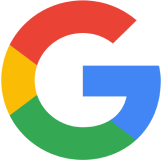 Sony Mathew
September 5, 2023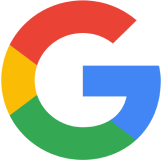 nicole shuckett
September 4, 2023
They did an amazing job!!!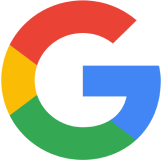 jyoti khurana
September 1, 2023
Natalie and her team were very polite and professional. They were very accommodating with my schedule. The house looked like new after they were done. They were very quick and reached on time. Special thanks to Sunny (staff). Definitely recommend!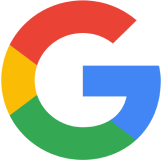 Steven Jakiela
September 1, 2023
The team double checked their work and made sure everything was spotless. Very professional and would highly recommend KCS to anyone.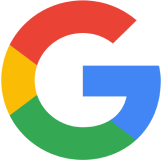 This staff were awesome and super responsive! They clean up every single corner and my move-out was super smooth! Highly recommended to those who wish to look for reliable cleaning service (and I am super grateful for their late night cleaning until almost 10 pm on Sat)😎😎😎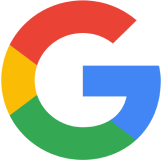 Atif Mannan
August 25, 2023
Nathalie and her team did a great job cleaning my condo for a new buyers. They were professional and always communicated. Very professional and on time. They dud a very through and very detailed cleaning . I highly recommend Kitchener cleaning service for all your cleaning needs. Great experience!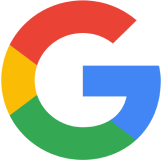 Jeff MacDonald
August 25, 2023
This is a really friendly and professional business. Nathali and her team are prompt, thorough and make sure everything is as clean as possible. It's a delight to work with them.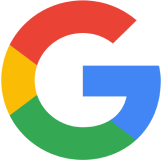 Noora Kay
August 16, 2023
No item was left unturned! I am very happy with the service I received and the quality of the work. I am impressed that every item was dusted beneath and every corner was moped. I will continue to use the service and would recommend Nathalie and her team to anyone.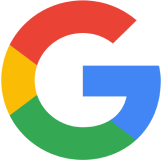 Was in a pinch for last min cleaning and Nathali was super helpful in trying to make something work and in the end found the time to fit us in. They went above and beyond and we couldn't be happier with the results! Would definitely recommend!!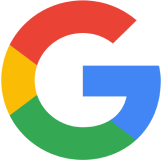 Nathali and her team did an outstanding job on our move-in clean on our new house! The literally cleaned top to bottom, were very friendly and professional, and made sure we were happy with the result. I will be booking them again, and would recommend their services.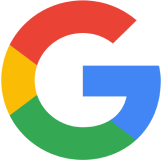 I heard about KCS through a friend and I hired them to do a one-time deep cleaning for me. I was honestly amazed at how detailed of a cleaning they did. My shower had so much soap residue build up and they managed to get it looking like it was brand new! I found Nathali and her team were super friendly, very professional, and very detailed from the beginning of the process - right to the very end. Before hiring them, they did a walk through of my home and gave me a very reasonable price for my cleaning. They took the time to ask me questions about what I was concerned with. They arrived exactly when they said they would, and were done in less time than they expected. They brought their own power cleaning tools which I thought was pretty impressive. Clearly their tools made a huge difference because the results of their work were amazing. I would definitely hire them again, and will very likely sign up for a regular cleaning so that my home doesn't get so out of shape. Thank you guys for the amazing work!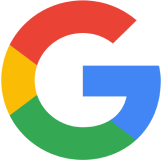 Aleena Naseem
February 22, 2023
I had my first clean done today, both my kid and husband noticed AND commented how clean the house was! My husband noticed how detailed the cleaning was, and I loved how Nathali organized the items in our home. Thank you so much for coming today, and honestly giving the place a make over! I am sure you must be exhausted, I know it was a long day, but we promise to maintain it so you don't have to spend as long next time! And thank you so much, for everything!💕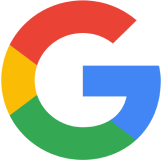 Andres Escobar
January 30, 2023
Nathali and her team are by far the best house cleaners I have ever had. They are professional, trustworthy and very responsive. I had bi-weekly cleanings when I lived in Cambridge and when I moved out to Toronto, they did my move-out cleaning, and they never disappointed me. I knew that when I would get home on those days of my cleanings, my house would be spotless. Sure enough, everything was immaculate, and I never was disappointed in the clean. I am on the search for a cleaner in Toronto but I haven't had any luck finding a cleaner I truly trust. Thank you KCS for your awesome service during my time in Cambridge.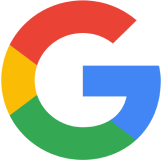 Chris C.
January 19, 2023
Kitchener Cleaning Services did an amazing job with my home. We ordered a deep cleaning because our bathroom and kitchen need a really through cleaning. Their team did an amazing job, we couldn't be happier! I wish I took photos of my kitchen, but I had guests over and had to prepare dinner and got too busy. Their team was super friendly, kind, and very detailed. We're so happy with them that we signed up for a bi-weekly general cleaning. I would highly recommend KCS to anyone looking for a trustworthy and reliable house cleaning company.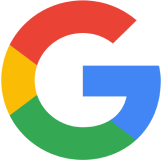 Yuanning Su
January 11, 2023
I had their move-out cleaning in summer. Nathali and another elder lady did the cleaning for me. The price was a little high but they did a really nice job in three hours. I lived at that apartment for more than two years and cooked a lot, so my kitchen was dirty and greasy. They made it look brand new. Also the elevator of the building was broken at that day, so the ladies had to carry their tools to 7th floor using stairs. I was happy with their service : )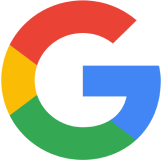 Pamela Florez
January 9, 2023
I enjoy having Nathali and team come and do a standard cleaning at my house once a week. Thank you Nathali for all your hard work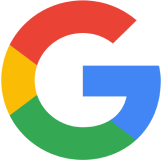 Ron Buckingham
January 9, 2023
We are very pleased with Kitchener Cleaning Services. When we were looking for a home cleaning service, rather than ask/answer questions over the phone, Nathalia and her husband came to our home, asked what services we were looking for, looked at our house and put together a plan that suited our needs. From the minute they walked in the door, I had a good feeling about them - they were so personable and friendly yet professional and are still the same at every visit. I enjoy my conversations with Nathalia and Veronica when they are here. Any concerns or questions are immediately addressed. We would strongly recommend KCS!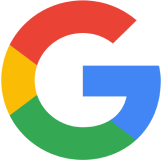 Cheryl Davies
November 26, 2022
Attention to detail was evident when I came home. Nathali and Veronica did a great job!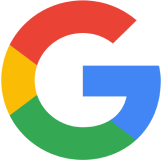 Jennifer Ramsey-Armorer
October 18, 2022
Nathali and her team are the perfect combination of a professional cleaning business with personalized attention to my home and cleaning needs. Always on time, meticulous in their work but also very friendly and personable. A great job every time!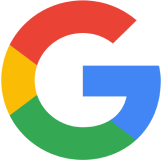 Rosalyn McKay
September 20, 2022
We are so pleased with this service! Over and above our expectations and very affordable. Highly recommend Nathali and her team.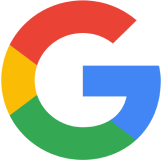 Ana Costa
September 14, 2022
Amazing experience with this company. Natalie takes her time with cleaning and she makes sure to get it all. She is very efficient, fast abd proud of her work I would recommend her to anyone. Thank you
How It Works
Get An Estimate
Our booking process is easy and quick, over the phone or online. Get in touch with us now for an estimate.
Choose Your Frequency
Do you need an annual, monthly, weekly, or just a one-off cleaning service? Choose a frequency and let us do the rest.
Schedule an Appointment
You can schedule an appointment on the phone, or online from any device at your convenience.
Get a Free Quote Now
Kitchener, Ontario
Kitchener Neighbourhoods We Serve

Beechwood
Bridgeport North
Bridgeport West
Cedar Hill
Central Frederick
Centreville Chicopee
Cherry Hill
Civic Centre
Country Hills
Country Hills East
Country Hills West
Doon
Doon South
Forest Heights
Forest Hill
Grand River North
Grand River South
Heritage Park
Hidden Valley
Highland West
Huron Park
Huron South
Idlewood
Lang's Farm
Laurentian Hills
Laurentian West
Lower Doon
Maple Hills
Meinzinger Park
Pioneer Park
Pioneer Tower East
Pioneer Tower West
Rockway
Rosemount
Southdale
Stanley Park
Trillium Industrial Park
Trussler
Vanier
Victoria Park
Victoria Hills
Westmount
Westvale

Points of Interest Around Town

Airports

Elmira Airport
Fergus (Juergensen Field) Airport
Region of Waterloo International Airport

Universities

Emmanuel Bible College
Conestoga College

Historic Sites

Schneider Haus National Historic Site which is on 466 Queen Street South, Kitchener.
Canadian Clay and Glass Gallery which is on 25 Caroline Street North, Waterloo.
Woodside National Historic Site which is on 528 Wellington Street North, Kitchener.
THEMUSEUM which is on 10 King Street West, Kitchener.
Regional Municipality of Waterloo M which is on 466 Queen St S, Kitchener.
Balwey Manor which is on Balwey Manor, 241 Waterloo Street, Kitchener.
Museum Planning Partners which is on 3 Father David Bauer Drive Suite 206, Waterloo.

 

Surrounding Cities We Serve